The answer to that question goes farther than the google rank on the predominant keyword.  The conscientious marketer considers many facets of Search Engine Optimization (SEO): Onsite criteria, offsite activity, directory listing information, consumer reviews, social media stats, and more.  It can be difficult to and time consuming to assemble this information at all and even harder to keep up with it through regular monitoring.
Take the 1st step to excel at search
ServExceed likes to introduce ourselves by prov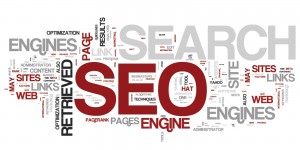 iding a preliminary analysis and SEO report that will reveal any website's strengths and weaknesses in all of the areas mentioned.
Request a free website analysis and report today to see tailored analysis of the current findings as well as tips to improve future performance. This includes suggestions to improve content, social media, usability, reputation, search engine optimization on-site & off-site, and most importantly any high-risk issues in need of remedy.
Contact us today to order the complimentary SEO report and enjoy seeing results, ahead of competitors!