Founder and President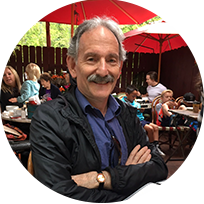 Mel Ebenstein has been involved in all facets of marketing and business development, since 1994, and is also highly knowledgeable in customer service, customer experience optimization and contact center operations. 
In 1998 Mel founded xselnet Inc., a NY area-based boutique marketing and Internet consultancy, highly skilled at increasing clients' sales and profits through integrated marketing and Internet solutions. In 2011 xselnet acquired Rank Your Sites, a provider of SEO and web development and programming services. In late 2015  the company name was changed to ServExceed, to better reflect the breadth of services offered.
Previously, Mel was the founder and President of a successful and highly respected NYC recruitment and staffing firm, finding the right resources and solutions for client companies in virtually every industry. He also oversaw the firm's sales, marketing and technology efforts.
Industry experience is very broad, including home services contractors, CPA firms, health care practices (traditional and progressive), colleges, public relations firms, employment/staffing agencies, coaching services, senior care facilities, pharmacies and more.  

Mel has also spearheaded the development and operation of numerous websites of his own and has a strong understanding of and empathy for entrepreneurs, both online and off.
Mel has a B.S. degree in Business Administration from the City University of New York and did graduate work at Rutgers University in NJ.
While it's not required, we will get along well if you enjoy some of the following:
Helping others be happy, healthy, and successful, life-changing (for the better!) ideas and technologies, great customer experiences, laughter, Mel Brooks, The Marx Brothers, Frasier, A Fish Called Wanda, I Dream of Jeannie, The Adams Family, Two and a Half Men, Sasha Baron Cohen, House MD, The Sopranos, Jeopardy, Wheel of Fortune, family, friends, healthy lifestyle, the music of The Beatles and other oldies, self-improvement books, life-long learning.